Thanks for stopping by, it feels great that we can now open up the patio. The patio opening is our Groundhog Day. We can begin to offer our customers the same American Prime experience while they enjoy the comfortable firepits and beautiful sunsets.
The other thing it signifies is that crab season is upon us. This is the first of a two-part series talking about crabs.
But first, SATURDAY MAY 18, we are doing an ALL YOU CAN EAT CRAB FEAST. From noon-3pm, enjoy as many crabs as you can stomach. Call the restaurant to reserve your spot as there are a set number of seats. 
We all know crabs are delicious and fun to share with family and friends. Few things beat cracking into a bushel of steamed blue crabs drenched in Old Bay and washing them down with a cold brew.
Being a DMV resident my whole life, calling the blue crab the Maryland Crab feels right to me. But to be fair, these delightfully colorful crabs reside in waters from Nova Scotia down to the Gulf of Mexico. Blue crabs are even found further south along the coasts of Argentina and Uruguay.
So Do I need to find Maryland Blue Crabs or will any Blue Crab do?
I can't recommend making sure you get your hands on Maryland Blue Crabs enough. Let me explain why. The Chesapeake Bay has been the hotbed for the blue crab since the late 1800s. 55 million pounds of crabs come from the Bay each year. What's more, in terms of sheer geographic proximity, we get our hands on the freshest, most delicious crabs since they come from our backyard.
As you all know, the DMV has distinct seasons, and because of the normal winters we get, blue crabs in the Bay have to hibernate over the winter. They, in turn, build up fat reserves. We call those reserves the "mustard," and give these crabs that delicious depth of flavor that you just can't get in any other blue crabs. Peak season has started and will be hot until the end of November.
Biggie vs. Tupac? The Blue Crab vs. the Dungeoness Crab
So in my previous posts, I try to deliver objective facts to questions like this. But having recently returned from a trip out west, I feel like my professional palette can lend a hand in answering this question.
Before I went out west, I visited a local crab house and dug into some mid-sized blue crabs. Even though the crabs were still early in the season, they were still sweet and succulent, even with the coating of Old Bay. No butter, no MD vinegar dip, just straight.
When I was in LA, I headed to Redondo Beach and had some dungeoness crabs. After getting through the first crab, I found myself asking for drawn butter and an Old Bay vinegar mix (the look the wait staff gave me when I asked for that was priceless.) The meat was bland, just no other way to put it.
Then there is this whole argument that dungeoness crabs are easier to eat. For those of you who know me, I don't try to make declarative statements often, but I can say I know how to crack through a crab like a pro. Maybe it was because growing up, we couldn't afford those cute wooden hammers, so I know how to break through those claws using this jaw. 
With a Maryland crab, a little jaw tension and a quick snap of the wrists can break a blue crab claw open, but these dungeoness crabs required a hammer for every break. 
The meat that comes out of the blue crab is just sweeter and more succulent. While the dungeoness crab does yield more meat per crab, for obvious reasons, the quality of the bite just doesn't do it for me. 
Now, I know the fact that I'm a Marylander creates an inherent bias, but taste is king, and the blue crab is where it's at.
In our Next Installment… with More Pictures and Videos…
– How to eat a Blue Crab Like a Pro
– Important facts in Prepping the Blue Crab
Don't forget to sign up for the all-you-can-eat crab feast on Saturday May 18th, from noon-3pm. It's going to be an awesome time. 
keep me updated to date on the blog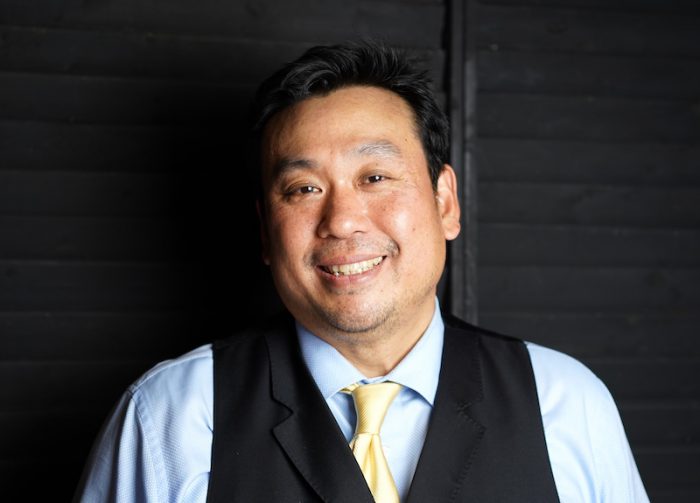 Joon Yang – Co-Owner of American Prime